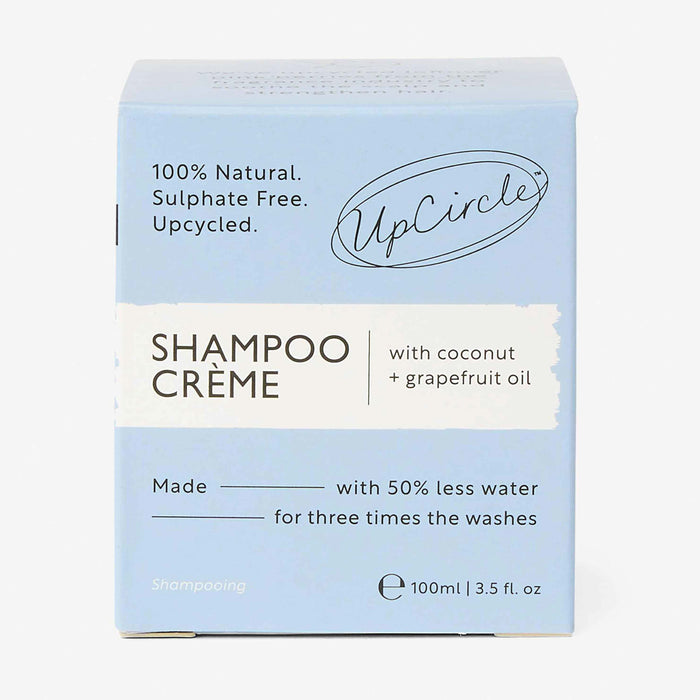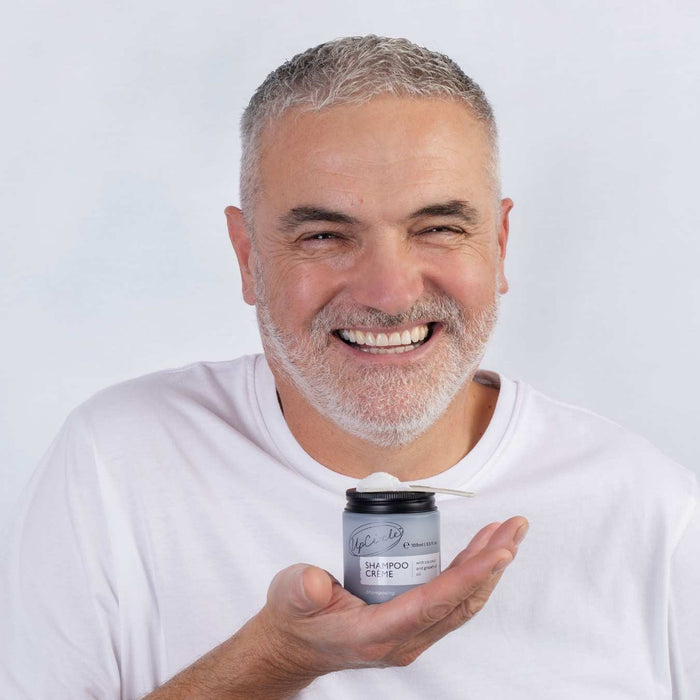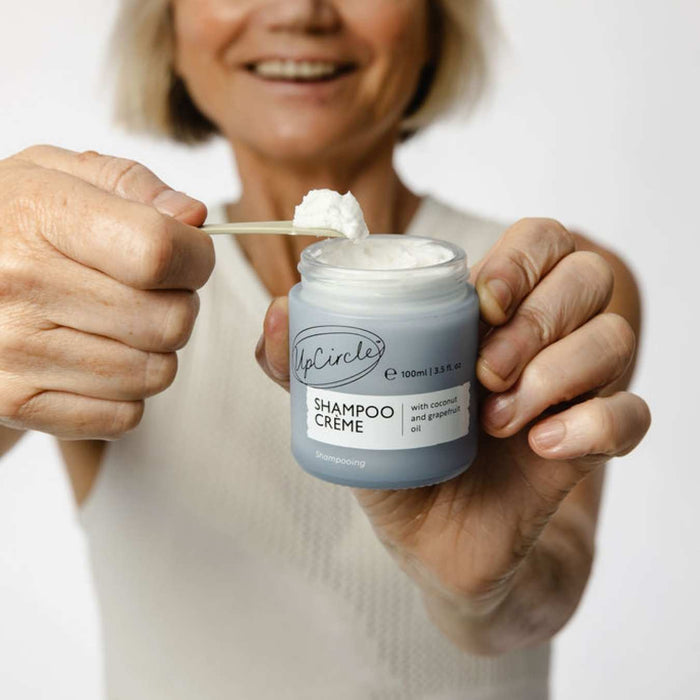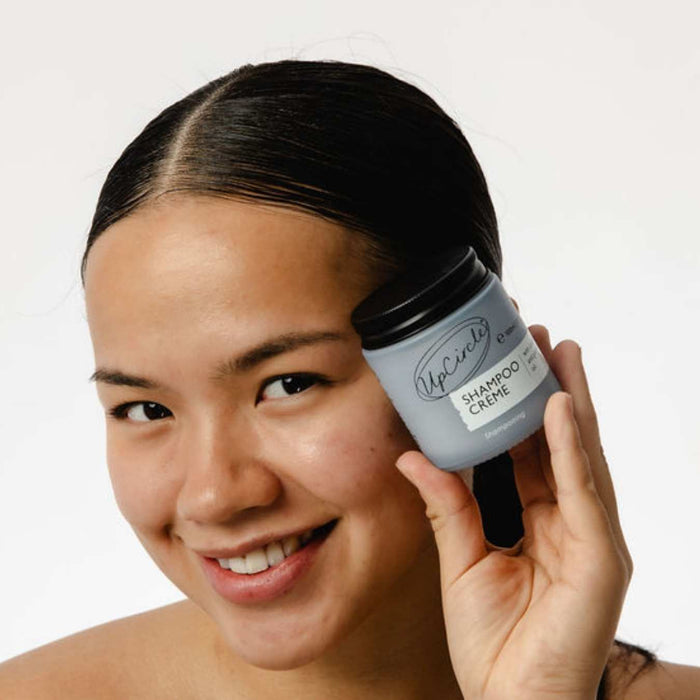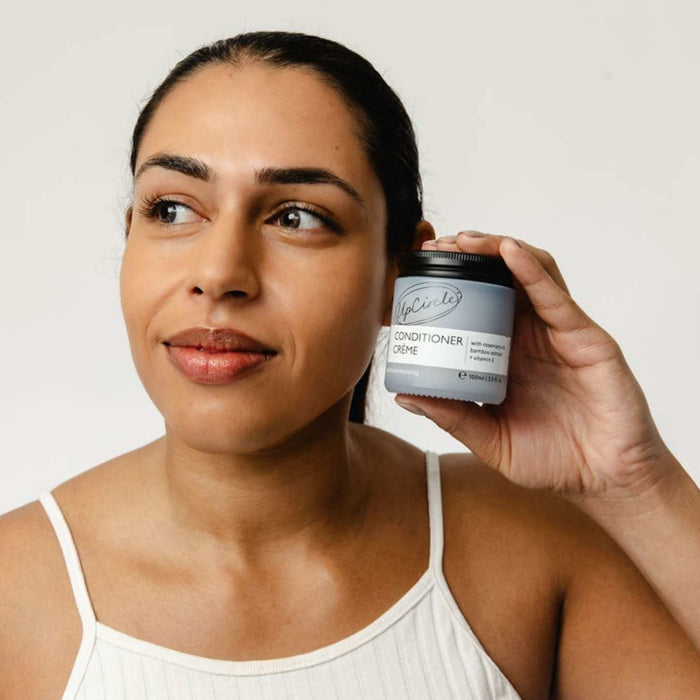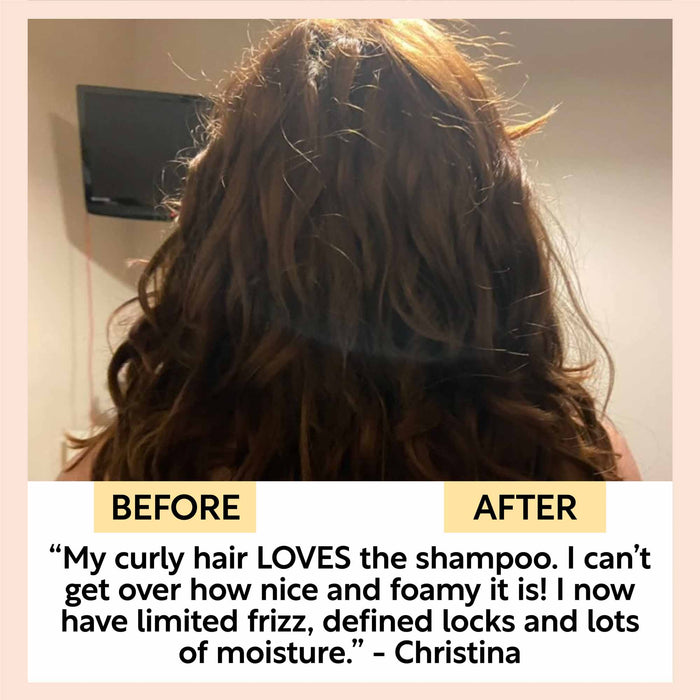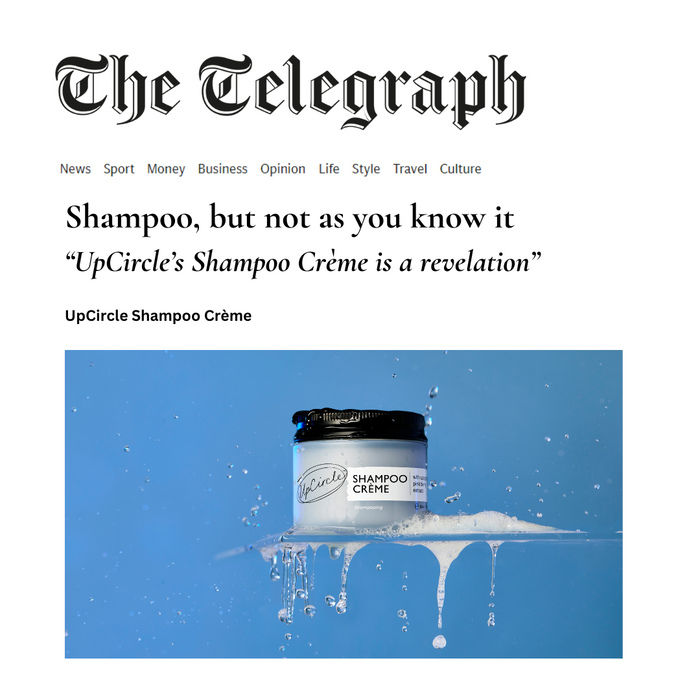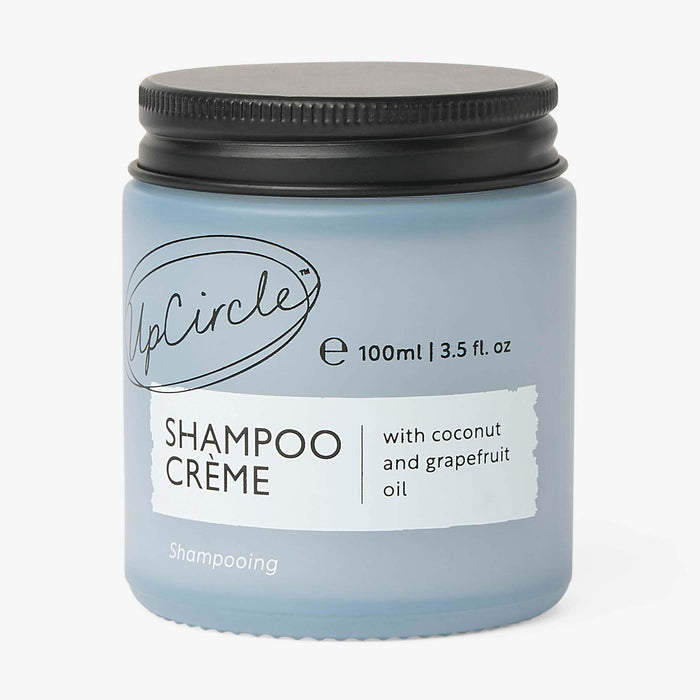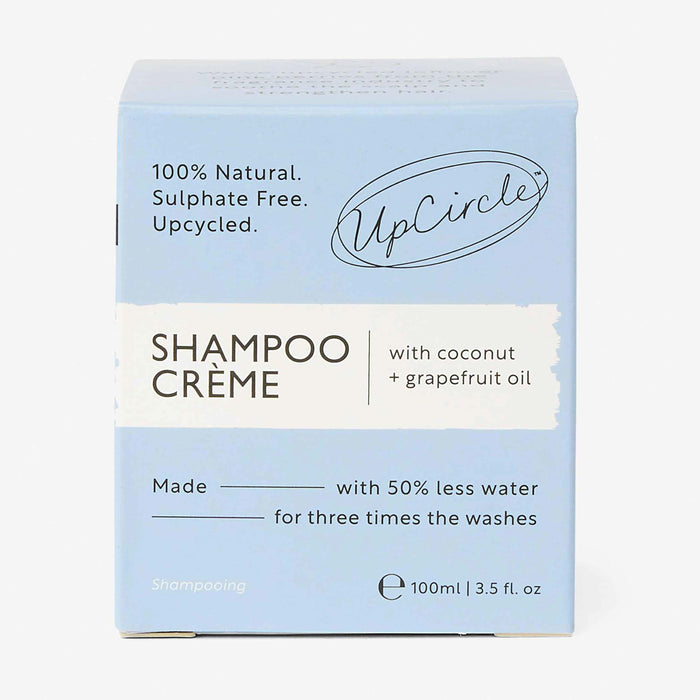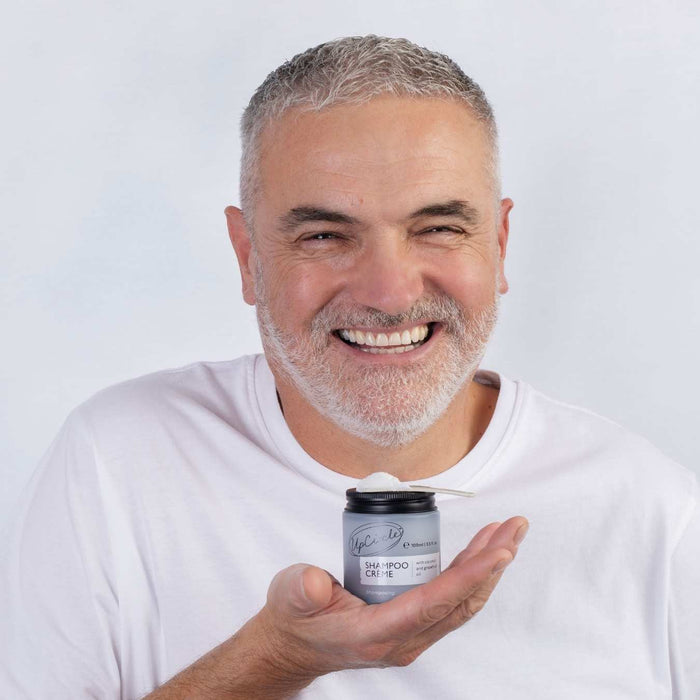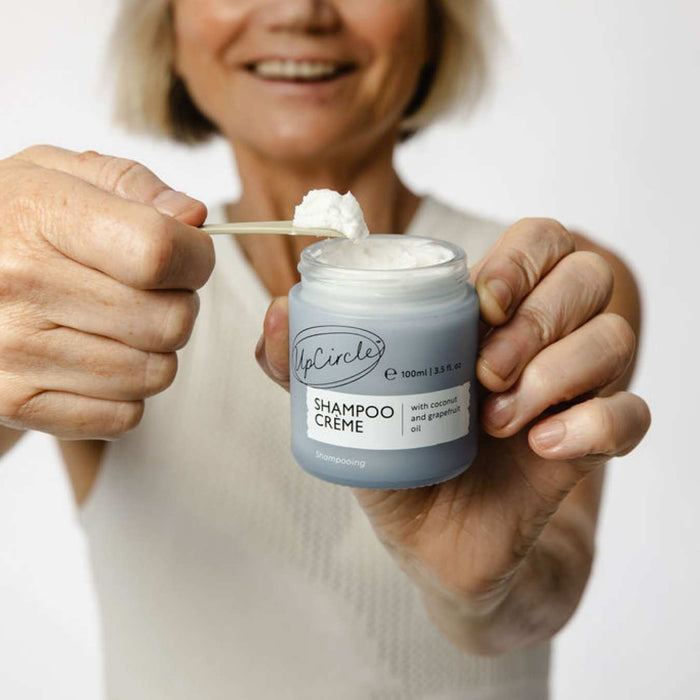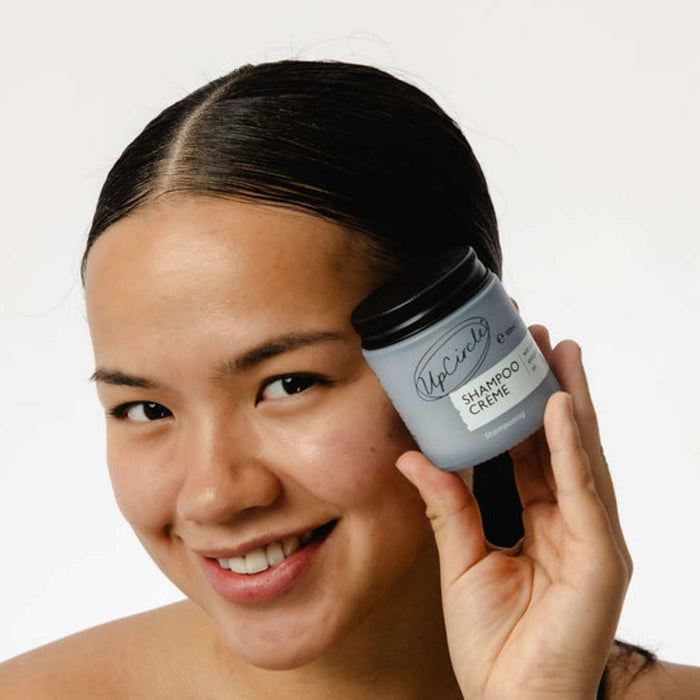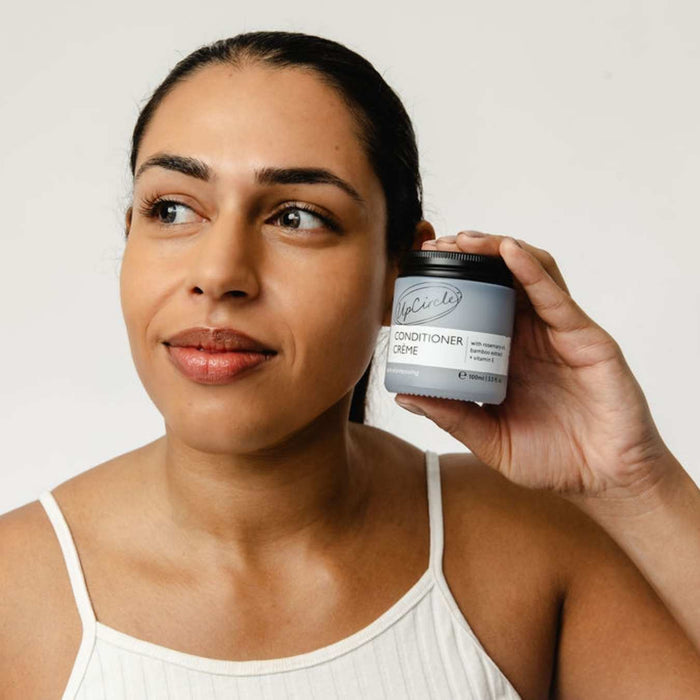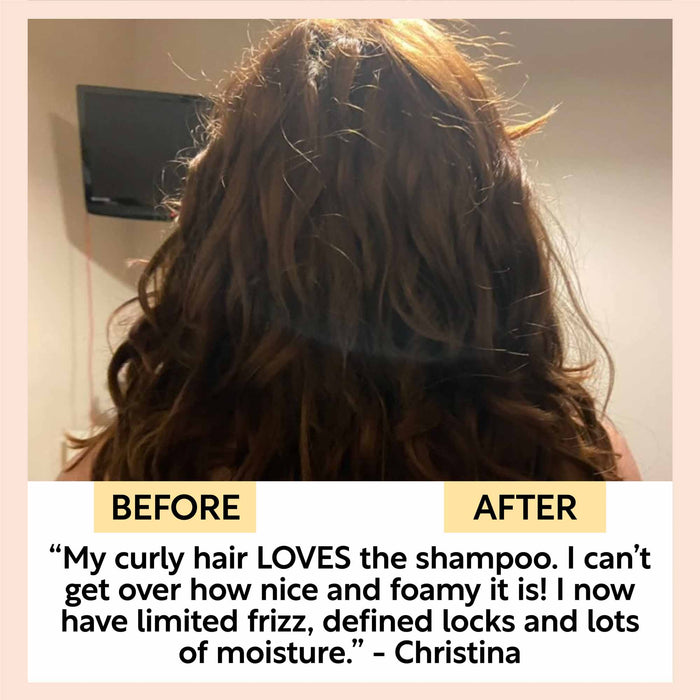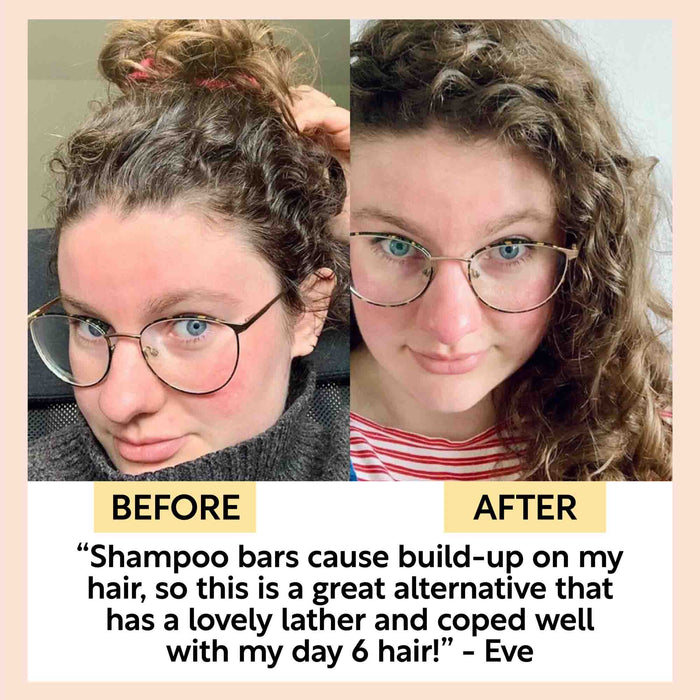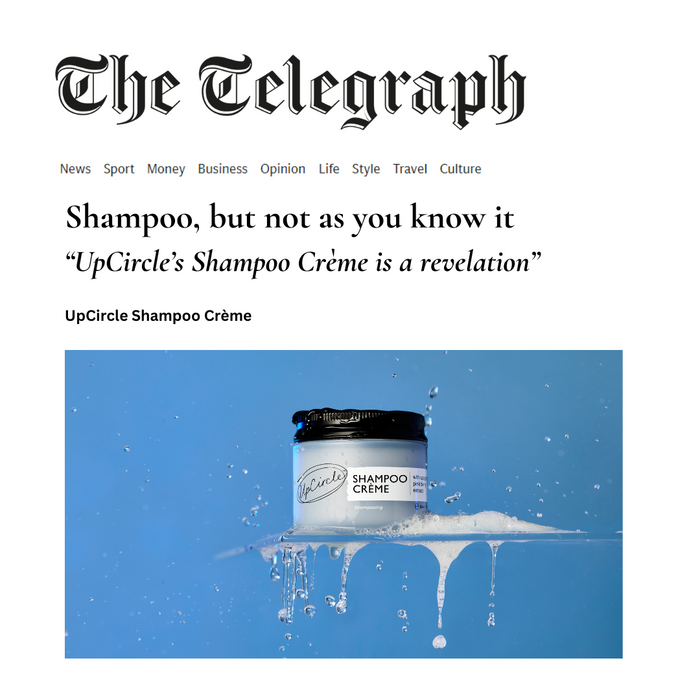 Shampoo Crème with Pink Berry
Refillable + Natural • 100ml
Supercharges hair with vitamins A + C
Clinically proven to relieve scalp irritation
Leaves hair feeling fresh + looking voluminous
SELECT FREQUENCY
15% off regular price
never miss your routine
skip or cancel anytime
Order now, expected delivery on
Tue 12 Dec
ADD TO CART
or 3 interest-free installments of
£6.66
by

Over 500,000+ Satisfied Customers
Free UK Shipping on Orders Over £40
Award-Winning Products
B-Corp Certified
ADD TO CART
DETAILS
Our new refillable shampoo crème is a hybrid of liquid and solid.

Its concentrated formula delivers THREE times the washes of a liquid shampoo! There is less waste than a shampoo bar usually due to the last slithers of the shampoo bar often being wasted.

This is the type of product that once used will likely mean you never go back to liquid shampoo!

In addition, our vegan shampoo is suitable for all hair types. Due to the carefully curated formula, it has an exceptionally gentle effect on the hair and is very mild on the skin and eyes. It also works well in soft and hard water.

Suitable for afro / textured hair, colour treated hair, dry and greasy hair. 
Winner of the "Best shampoo for textured/afro hair" award in the Top Santé Hair Awards 2023.
Also described as "a revelation" by The Telegraph as well as being awarded as a Top Santé Best Buy. Also featured in Natural Products News, Woman's Own, Black Beauty & Hair and Your London.
Inspiring, upcycling, uplifting: Our Shampoo is made with upcycled pink berries from the fragrance industry to soothe the scalp and strengthen hair. 
The UpCircle Promise
Natural, sustainable, vegan & cruelty-free. Housed in 100% plastic-free packaging.
INGREDIENTS
100% NATURAL INGREDIENTS: Sodium Methyl Cocoyl Taurate, Sodium Cocoyl Isethionate, Aqua, Cocos Nucifera (Coconut) Fruit Oil, Rosmarinus Officinalis (Rosemary) Leaf Oil, Schinus Terebinthifolia Seed Extract, Mentha Piperita (Peppermint) Leaf Oil, Citrus Grandis (Grapefruit) Peel Oil, Lavandula Angustifolia (Lavender) Flower Oil, Cedrus Atlantica (Cedarwood) Bark Oil, Eugenia Caryophyllus (Clove) Flower Oil, Glyceryl Caprylate, Sodium Levulinate, Sodium Anisate, Maltodextrin, Limonene*, Linalool*.
*Natural constituent of essential oils listed.
HOW TO USE
Wet hair, wash and massage into scalp. Rinse well and repeat. This shampoo paste is a bit of a hybrid of liquid and solid and is a highly concentrated paste that uses 50% less water than the average liquid shampoo - use approximately a blueberry sized amount per wash, depending on hair length.

Bonus Tip: Most people when washing their hair do not spend sufficient time wetting the hair and scalp before applying product. If you take at least 1-2 minutes to ensure the hair is really wet (scalp massage can also be incorporated at this stage) then product that you use, will more effective. Your shampoo crème for will spread across the hair and lather more evenly and efficiently if the hair is really wet. This can also mean that you need slightly less product.
SHIPPING & RETURNS
UK: We have three options for delivery in the UK, all are fully tracked services:
Orders under £40
£1.99 with Royal Mail Tracked 48 (2-3 working days)
£2.99 with Royal Mail Tracked 24 (1-2 working days)
£3.49 with DHL Tracked 24 (1-2 working days)
Orders over £40
Free with Royal Mail Tracked 48 (2-3 working days)
£1.99 with Royal Mail Tracked 24 (1-2 working days)
£2.49 with DHL Tracked 24 (1-2 working days)
Orders are processed Monday - Friday with the exception of UK bank holidays. Orders are typically fulfilled and shipped within one business day. Once your order has shipped, you'll receive an email from hello@upcirclebeauty.com with tracking information.
EU: Shop our European site here. Orders are shipped from our warehouse based in Ireland. If you're based in the EU, you will not pay any additional taxes, duties or customs if you order from this site.
USA/Canada: Shop our US site here. Orders are shipped from our warehouse based in New Jersey across the US and Canada.
Anywhere else not listed above: Flat fee of £19.99 for a fully tracked service on all orders. Average transit time 3-5 working days.
Returns: For information on returns, please see here.
Any other questions on delivery? Drop an email to customercare@upcirclebeauty.com or call 0800 368 9570.
FOR BEST RESULTS, USE THESE WITH YOUR
Shampoo
Save 5% on this recommended bundle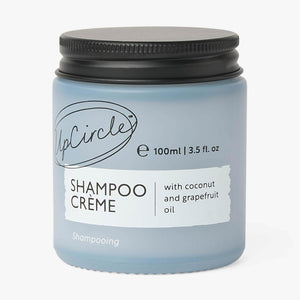 Shampoo Crème with Pink Berry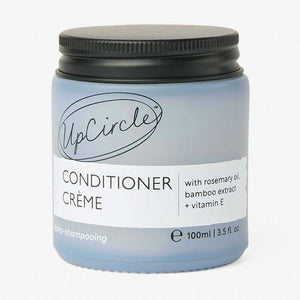 Conditioner Crème with Rosemary Oil + Bamboo Extract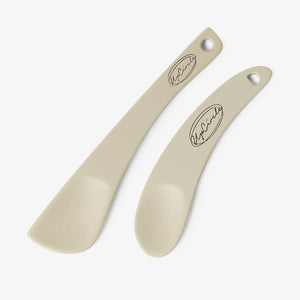 Cosmetic Spatulas - 2 Pieces
FREQUENTLY ASKED QUESTIONS
We're here to help!
Is this Shampoo good for women going through menopause?
Yes, during menopause, hair can appear dull and be more prone to breakage and some may experience hair loss. Our Shampoo works to strengthen the hair and with the added ingredient of Rosemary oil it also helps promote hair growth. Our Conditioner contains UpCycled orange peel which has many hair benefits. It is rich in Vitamin C, which can improve hair strength, reducing the likelihood of breakages and split ends. It also improves hair texture by promoting collagen, which contributes to smoother and shinier strands.
Can you use this Shampoo on coloured hair?
Technically there's no such thing as colour-safe products as dyed hair strands are more porous because processed. However our shampoo is sulphate-free, which means it slows down the "fading" and it's milder than non-sulphate-free alternatives. Our Conditioner is also suitable for coloured treated hair.
What does UpCircle stand for?
Our range is natural, certified Vegan, certified Cruelty-Free, we're a B-Corp and Plastic Negative.All of our products are formulated without SLS, SLEs, parabens, mineral oil, phthalates, parfum and sulfates.
What is your return policy?
We offer a 14 day money back guarantee. If you are not happy with your products for any reason you have 14 calendar days (from delivery) to return them. Any items received back within this period will receive a full refund.
When will I receive my order?
We offer 24 or 48 hour shipping options at checkout. Orders placed by 12pm are usually shipped same day. Need something urgently? Send an email to hello@upcirclebeauty.com once you've placed your order and we'll do our best to help!
Do you have a packaging return scheme?
Absolutely! Keep refilling the same jar forever. Once you finish the product, purchase the Return + Refill option from our website at a 20% discount and you'll receive a Freepost label. Return the jar dry and clean and will fill it up and send it back to you!
REAL PEOPLE, REAL RESULTS
before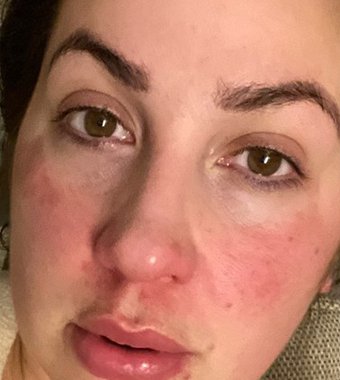 after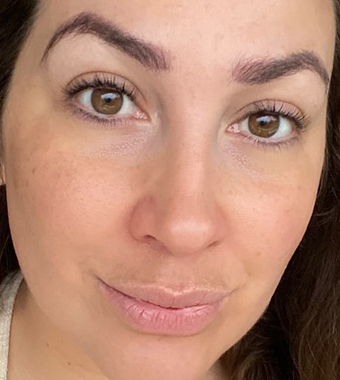 "Since having my baby I have horrid skin and it was so upsetting. I've hyperpigmentation on my right cheek bone and upper lip. The redness and spots have gone and my pigmentation's much less visible."
Carla, 39
Verified Purchase
before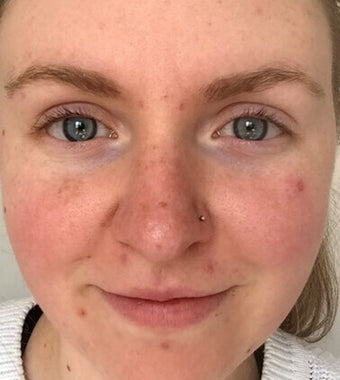 after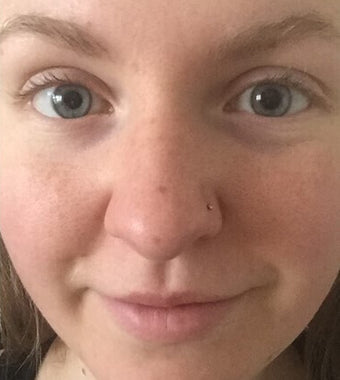 "My photos don't really do the change in my skin justice but I just wanted to say thank you for your products and the improvement they've made."
Jessica, 32
Verified Purchase
before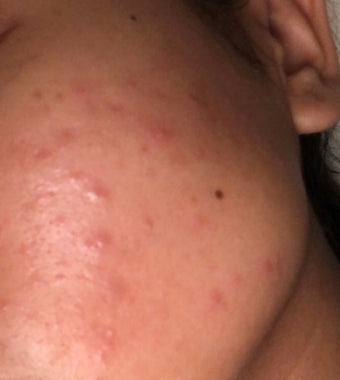 after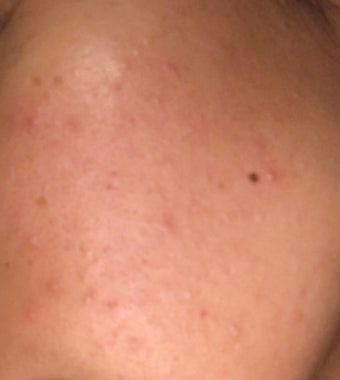 "I am loving the products. My skin feels less dry, less congested, less irritated, less redness. I don't get big pimple as often now. Thank you for creating UpCircle Beauty!!"
Aksona, 33
Verified Purchase
before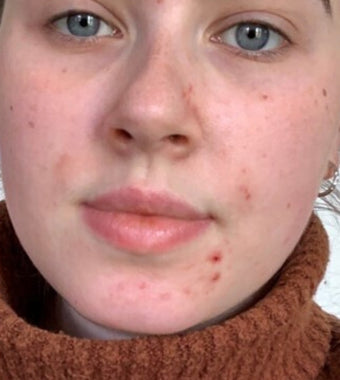 after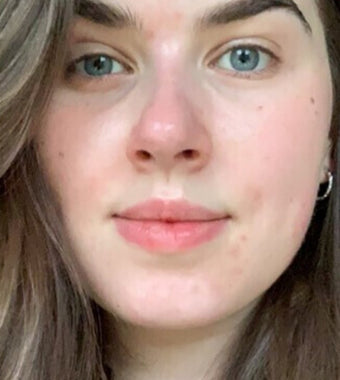 "My skin was not happy before and I tried loads of different things to sort it out but they didn't work. But this did! These pictures are 10 days apart and I'm really happy how my skin is looking so far."
Mollie, 30
Verified Purchase
WHAT OTHERS ARE BUYING RIGHT NOW